Ryo-Oh-Ki Domain Web Links
---
[HOME]---[ABOUT RYO-OH-KI]---[LINKS]---[Colliding SYmphonies]---[FFIRC]---[DOMAIN INFO]---[SCI-FI-SUMMER]---[ARTIFICIAL SUNS]---[ANIME]---[CABBIT'S CORNER]---[CON PICS]
Here are some links. These are either personal friends, similar interest sites, or stuff I just think is cool, so please, check em out. If`n you young`uns wanna swap links an` stuff, juz drop me a line!
---

HTTP://WWW.AWA-CON.COM
The PREMIERE Japanese Animation and Comic Manga Convention of the southeast! Now with its own domain!
AWA7 of 2001




---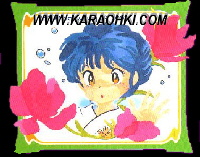 KaraOhki's Pagoda
This is the website of my FFIRC friend. Check out her WAFFY fics!
---


T.J thinks NoteWorthy is a great entry level
music writing/midi sequncer, and it gets better all the time.
In fact, their page says they got a ZDNet award. Check them out at their domain.
HTTP://WWW.NTWORTHY.COM
---


Anime Turnpike
Where eventually all anime and manga fandom and business sites will meet.
HTTP://WWW.ANIPIKE.COM



---
Our Sister Club, FFIRC, reccomends
the use of the IRC client,



HTTP://WWW.MIRC.CO/UK
. . . If you're using Windows.
Versions released frequently. See site for details.

---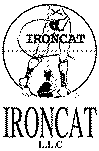 Studio IronCat
HTTP://WWW.IRONCAT.COM
English translators of fine Japanese Manga, including Futaba-kun Change and Hyper Dolls.

And just a cool buncha con-hopping guys.



---

Japandepot
Great place for your Japanese anime & manga paraphernalia needs.
Updated frequently AND SPECIAL REQUESTS!
Now with a store in ATLANTA.
---
[HOME]---[ABOUT RYO-OH-KI]---[LINKS]---[Colliding SYmphonies]---[FFIRC]---[DOMAIN INFO]---[SCI-FI-SUMMER]---[ARTIFICIAL SUNS]---[ANIME]---[CABBIT'S CORNER]---[CON PICS]